SUPPLY CHAINS WITH INTEGRITY
SUPPLY CHAINS WITH INTEGRITY
LLI provides you with a professionally trained staff to meet your transportation needs. LLI is linked with the latest technology to deliver your loads with quality and quick service. With extensive experience in multimodal supply chains and inventory management, we offer custom-tailored, optimized, turn-key solutions for our clients.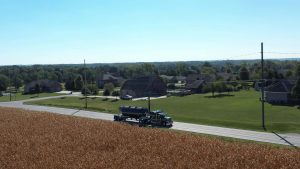 Bulk trucking runs long in our history, but that's not all we do. LLI handles FTL, LTL, hot shots, refrigerated, and flatbed runs (including overweight and oversize). We can help you with your long-, short-term, or project based moves.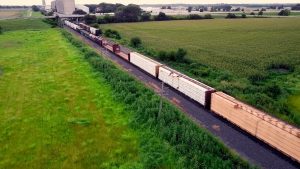 With strong relationships with class I and short line railroads, LLI is here to help you with your crosstown, local, or regional moves. Looking to store your railcars? We can help you with that. We also can assist with unloading your bulk rail cars into bulk trucks.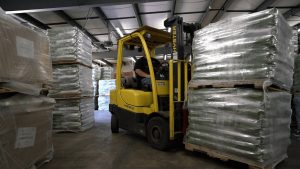 LLI has 25,000 square feet of warehousing space in the Chicagoland market located directly on the UPRR. Looking to hold your product in a location more strategic for your needs? We have warehousing partners throughout the country, including all major ports.
LLI can handle the whole domestic journey of your load, starting from when it arrives at port. We will take care of all aspects of the intermodal transport, whether you want the container delivered on a chassis or stripped before final mile.
Lotz Logistics Inc. serves customers in a vast array of different industries, including:
Abrasives
Agricultural
Architectural
Billiards
Carbon & Graphite
Ceramics
Concrete
Construction
Electric Power & Energy
Energy Services
Environmental Solutions
Fabrication & Welding

Fiberglass

Flooring

Food Processing & Commodities

Foundry & Sandblasting

Glass

Grain Processing

Hemp

Industrial Supplies & Equipment
Insulation & Roofing

Landscaping

Lumber

Magnesia

Masonry/Hardscape

Medical Supply

Metals

Minerals & Chemicals

Mining & Quarrying

Packaging

Paving
Pigments

Pulp & Paper

Rail Infrastructure

Recycling

Resins

Rubber

Scrap Metal

Shipping / Freight Forwarding

Silicon Carbide

Sports & Turf
Abrasives
Agricultural
Architectural
Billiards
Carbon & Graphite
Ceramics
Concrete
Construction
Electric Power & Energy
Energy Services
Environmental Solutions
Fabrication & Welding
Fiberglass
Flooring
Food Processing & Commodities
Foundry & Sandblasting
Glass
Grain Processing
Hemp
Industrial Supplies & Equipment
Insulation & Roofing

Landscaping

Lumber

Magnesia

Masonry/Hardscape

Medical Supply

Metals

Minerals & Chemicals

Mining & Quarrying

Packaging

Paving

Pigments

Pulp & Paper

Rail Infrastructure

Recycling

Resins

Rubber

Scrap Metal

Shipping / Freight Forwarding

Silicon Carbide

Sports & Turf
Lotz Logistics INC serves customers in a vast array of different industries, including:
Abrasives
Agricultural
Architectural
Billiards
Carbon & Graphite
Ceramics
Concrete
Construction
Electric Power & Energy
Energy Services
Environmental Solutions
Fabrication & Welding
Fiberglass
Flooring
Food Processing & Commodities
Foundry & Sandblasting
Glass
Grain Processing
Hemp
Insulation & Roofing

Landscaping

Lumber

Magnesia

Masonry/Hardscape

Medical Supply

Metals

Minerals & Chemicals

Mining & Quarrying

Packaging

Paving

Pigments

Pulp & Paper

Rail Infrastructure

Recycling

Resins

Rubber

Scrap Metal

Shipping / Freight Forwarding

Silicon Carbide

Sports & Turf
Customer Focused | Carrier Centered
Customer Focused
Carrier Centered